The end of 2015 marks the third time this year we would have been to Florida. Read on and you'll find out why....
Over Christmas and New Year's in 2013/14, we were in Florida for 14 days. We had booked a return flight: arriving in Fort Myers then to Miami before returning to Hamburg. A time that we will not forget anytime soon.
Because Florida was so beautiful, we came back a year later in 2014/15.
This time we had booked a stopover in New York from Fort Myers. Having a good 3 days in New York before flying back to Hamburg was a special highlight.
Our holiday in 2014/15 can be found at the bottom of this page. 
---
---
Our vacation included a nice mix of pool, beach, shopping and sightseeing.
Here you can see our travel of Florida.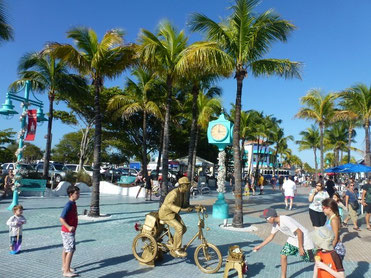 Our accommodation was located southwest of Fort Myers airport. From here we were within easy reach of Fort Myers, Sanibel Iceland, Cape Coral, Fort Myers Beach, Bonita Springs Beach, Estero Bay and Naples.
For us Europeans, it is the vastness and size of things, by which I also mean the size of buildings and the multi-lane highways, as well as the friendliness of Americans and the peace and slowness which is most fascinating.

After 11 days, we drove to the Keys and did not neglect the loop to go through the Everglades . Here you can see not only alligators and birds, but also a tree landscape in the water that looks fabulous and enchanting.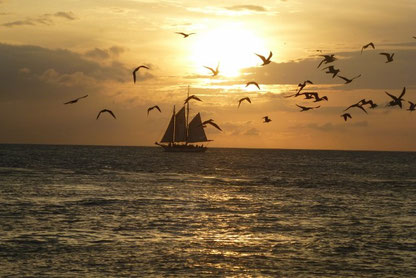 The tour of the small islands of the Keys ends in Key West. Key West is full of eccentric people and tourists.
In order to enjoy the ambiance of Key West, it is advisable to book your accommodation here. Although accommodation in Key West is particularly expensive, you can enjoy the flair of this city in peace. Key West is also located centrally, therefore you can also avoid time consuming commutes between various destinations to and from Key West ( e.g. such as traveling to Marathon) and rather spend the time enjoying what Key West has to offer!
---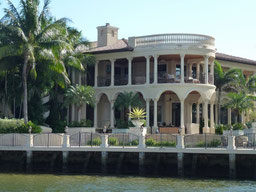 We also went to Fort Lauderdale. On the way there we took break at Miami Beach to look at  Ocean Drive within the Miami Art Deco District.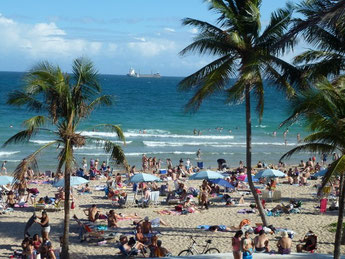 In Fort Lauderdale , we took a ride on a water taxi. Exploration of this kind in the city is something special , because for $ 22 one can hop on and off repeatedly . You'll also be be able to see see numerous luxury villas, some with private tennis and basketball courts and for the yacht enthusiasts, you'll be given the opportunity to see several motor yachts, at all different lengths and sizes . 
The biggest mansion (with a value of $ 300 million!) and certainly also the most expensive yacht, which is anchored near the Hilton hotel, belonged to Steven Spielberg, who pays $ 3,000 fee daily for it.
We will be back!
---
---
Additional highlights at Fort Myers: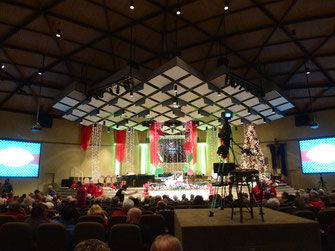 Mass at Christmas Eve at 6 pm.  
Candlelight Service and carol singing in the First Assembly Church at Fort Myers, 4701 Summerlin Rd.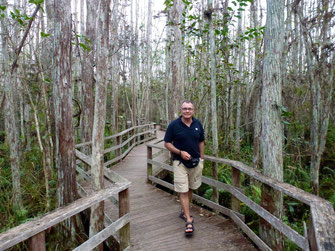 Corkscrew Swamp Sanctuary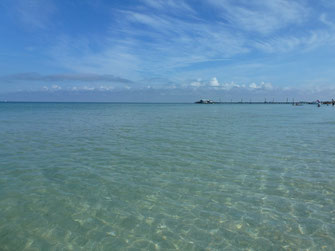 ---
---